Who is looking to follow a specialized Weapon Retention online training program?
This critical combative tutorial series leverages the combined knowledge and experiences of Jared Wihongi, an experienced SWAT Operators with specializations in grappling and weapons-based systems.  
He is the perfect combination of expertise to deliver the most complete and comprehensive foundations for surviving deadly force encounters in weapons-based environments.
This weapon retention course features a progressive training system that builds your skills from the ground up.  
You will begin with simple drills that build your foundation in all ranges of the fight from striking, clinch, and groundwork.  
These elements will stack onto one another in a simple, easy-to-understand way until you reach proficiency and efficiency through guided repetition and drilling.
You will learn how to conceal, retain, and deploy your weapon of choice against aggressive and violent attacks from a 360-degree perspective while standing, clinching, or ground fighting
With this solid base, everything is now in place to take this online training to the next level
Let's skip the long intro and cut straight to the chase.
Whether you are a security and law enforcement professional or a civilian concealed weapons carrier, this material is absolutely essential for improving your survival potential and ability to protect those you serve, protect and love.
The goal of this Weapon Retention is not to replace your existing training programs, but rather to complement them.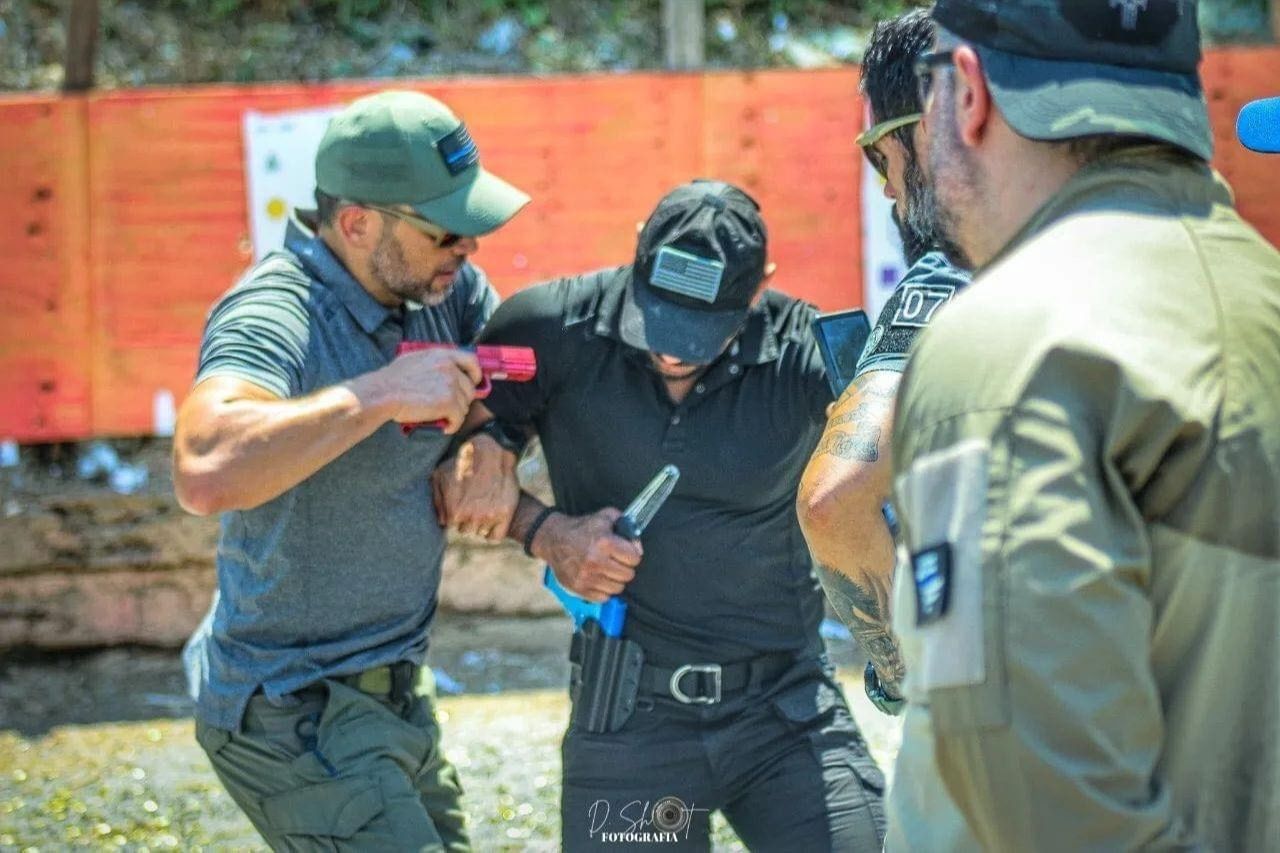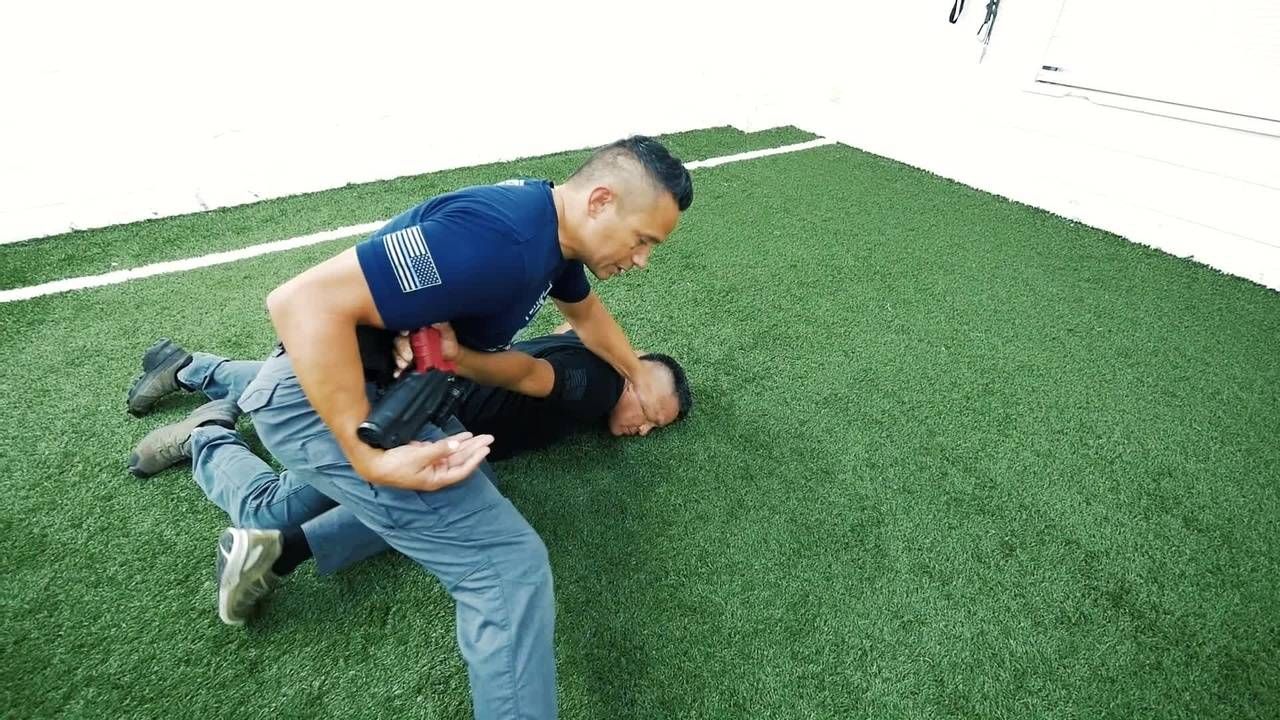 The bottom line is:
This WEAPON RETENTION course will provide you with the skills necessary, that when trained, will greatly enhance your capability to protect your firearm at that moment you may need those skills the most.
WHO IS GOING TO BENEFIT MOST FROM THIS WEAPON RETENTION COURSE? 
In this upcoming video series, Jared Wihongi will be walking you through some very specific sets of skills covered in the WEAPON RETENTION course. 
Skills that are relatively easy to retain to a functional level, and trust in a comparatively short period of time. The best part is - you can integrate these skills into whatever systems you are currently studying or passionate about.
The goal of this TRICOM course  is not to show you what Jared Wihongi has been successful in doing, but rather teach you what YOU are capable of doing.
We want as many of our protectors in uniform, martial artists and responsible, defense-minded civilians as possible to have access to these essential Weapon Retention skills. 
Weapon Retention is typically taught as it relates to firearms, but remember that what is taught here can be applied to defending any weapon you may have on your person (edged, impact, chemical, electrical, or otherwise.)
Here's What We CAN Guarantee
This is one of our most extensive and complete online training programs on Weapon Retention so far.
We are giving you all the information, drills, techniques, and guidance.
We won't hold back anything in this training program.
Every single secret, every technique, every strategy that has worked for these instructors will be revealed and explained in detail so you can easily adapt to it.
We honestly believe - we are even certain- this is the most complete online Weapon Retention training program you will find anywhere.
It is 100% up-to-date, fresh, and extremely in-depth.
The training process is a journey, and taking the first step is often the most difficult barrier to break.
It's not a collection of abstract theory, but rather a practical and structured online training program with detailed instructions, drills, and applications along every step of the process.
The WEAPON RETENTION course uses simple and retainable concepts, and that's exactly what you're getting:
Weapon Retention course with Jared Wihongi 
One LIVE training session with Jared Wihongi

Access to the FULL Weapon Retention premium course 

Exclusive Access to a Secret Support Group with direct access to TRICOM Alumni and the founder of the system; Jared Wihongi of TRICOM 

Option to get Certified for this Weapon Retention Course after passing an examination; supervised and signed by the instructor of the course
This WEAPON RETENTION Course will be different from anything else you've seen before.
Unlike other training or courses, this is a step-by-step training program that is supported by the TRICOM System.
But it gets even better than that…
We are Also Giving You The Opportunity To Get Certified! 
Jared Wihongi will be taking on a handful of students to guide them step-by-step through this course. 
As much as they would love to personally guide everyone, there is no replacement for in-person training. 
In order to maintain high-quality standards and results, we will only be taking on those that join this course during the initial launch phase for the exclusive LIVE online training session and the CERTIFICATION program.
Here's What To Do Next
If you are looking to join the Weapon Retention course and take advantage of the PREMIUM BONUSES, you'll have to register for this Weapon Retention course ASAP.
Once the Weapon Retention course goes LIVE on November 20, 2023, it will be available at:
However, if you register RIGHT NOW you will get the PREMIUM BONUSES included for the same price.
The bottom line is:
If you do not want to miss out on training LIVE with Jared Wihongi, then this is your chance!
All we need from you is to click on the link below and register for the WEAPON RETENTION course.
If you feel like this is right for you, click here, and sign up.
Here's What Happens After That
As soon as you've registered for the WEAPON RETENTION course, you'll receive your login information to access the TRICOM Training platform.
And of course, you'll get access to all the other resources that help you get started ...PLUS we might even have some unannounced secret bonuses and discounts for you that will completely blow your mind.
All we know is, you won't regret having signed up for this!
Now, we all know that we will get a ton of interest from this all this exciting information, and that's why you need to read this next part carefully:
WARNING! EXTREMELY LIMITED!
The PREMIUM BONUSES are only available during the Priority launch stage!
It might sell out early because there are currently 571 people on the Priority Access notification list.
And there are another 1,950 people on YouTube and over 10,000 followers on Instagram who will jump on this offer just because we are opening this new course...
So if you're truly interested in joining the WEAPON RETENTION course, you have to act NOW ...before all the slots which grant you access to the PREMIUM BONUSES are taken.
Oh - And in case you're wondering.
Spots are granted on a first-come, first-served basis.
If you feel like this is right for you, click here, and sign up for the WEAPON RETENTION course including PREMIUM BONUSES.